/*- content table starts here */ ?>

/* logo row */ ?>

/* Links row */ ?>

Tips


/* content subtable starts here */ ?>
Quests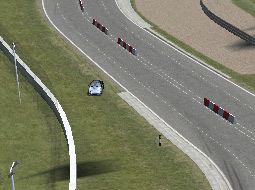 While in game press "T" to bring up the chat box and type "!q" or "!quests" to bring up a list of all the quests.
Found a lottery ticket? Take it to the appropriate shop to see if you've won a prize! (Also, the word is that you can get more than one...)
Stumbled upon a dusty old coin yet? Someone has lost a lot of them and is looking to get them back.
The Cops have lost a set of gold bars that are evidence in a on going case. A reward is out to anyone who can return the gold to the police.
A Local shop needs employees to work it, find the shop and wait for the customers to hand over the dough.
50km, 100km, 200km, 500km. Whats that mean? You tell us.
Increase cashflow
If driving around to earn money isn't enough for you then why not lend your services to the other drivers. You could run your own taxi, a tuning shop for helping people with their setups, become a graphics-artist and customize people's carskins. Offer something what people need or find entertaining, and we are sure that they will be happy to pay their virtual money to you.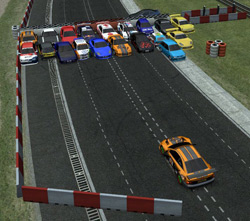 Organize meetings
Ever wanted to find out how your car compares to others? Organise a car-meeting and ask others what they think. Start a tournament for the best skins in whatever style you decide and win prizes. Just want to cruise with others? Ask who'll join you at the meetings.
Illegal Races
Think you can make people eat your dust? Prove it and organise illegal races. Beware of the police, though! They're known to be ruthless in this part of the cyberworld. Assign one person to be the eventleader and send them your bet. Once the winner is announced the eventleader will transfer the winnings to that person. 
/* content subtable ends here */ ?>

/*- content table ends here */ ?>

/* end of main table here */ ?>